Mansion Entertainment Set to Release Me, Jesus, & the Highway
Friday, June 8, 2018
Franklin, TN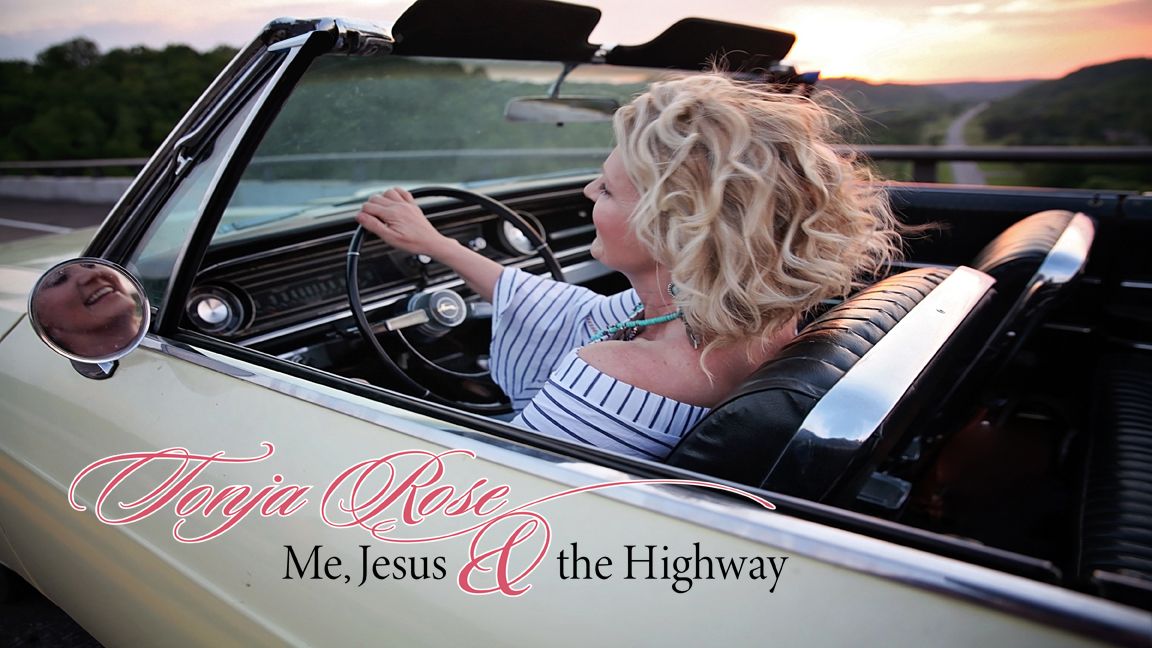 After months of planning, writing songs, selecting material and recording in the studio, the debut album from Tonja Rose on the BlueGrass Valley / Mansion Entertainment label officially releases on July 6, 2018. The album is being distributed to world wide digital outlets by Mansion Entertainment through The Orchard, a Sony owned company. Pre-sales for the album begin June 15th, 2018.
Tonja Rose has already garnered a Singing News Bluegrass Gospel Top 10 debut from the first single released prior to the completion of her new album. "When The Mountain Can't Be Moved", a co-write between Tonja and John Mathis, debuts at #7 for the month of July. Since the release of the single, her new album has now been completed.
The title cut of the album was co-written by Tonja, John Mathis and Mark Narmore. Mark has had songs recorded by artists such as Josh Turner, Craig Morgan, Shenandoah and many others. This trio of songwriters also contributed another song to the album, "Walking Each Other Home", which is a duet with Tonja featuring Benjy Gaither.
The new album was co-produced at Mansion Entertainment by Tonja and John Mathis with music tracks recorded by Joel Rose at Rose Recording Studio in Piketon, OH. The album contains songs written by Tonja and songwriters such as Erin Ashleigh, Jim Gaines, Sandy Carroll, Karen Staley, Tricia Walker, AJ Masters (cuts by Faith Hill, The Oak Ridge Boys, John Berry, etc), Ken Harrell, Phil Everly (of the Everly Brothers), John Mathis and Mark Narmore. It also includes a few of Tonja's favorite traditional songs like "Jesus On The Mainline", "Pass Me Not" and "Softly and Tenderly".
Tonja has been making some waves with the new release with radio interviews, including joining Devin O'Day on The Legendary 650 WSM, and opening several concerts this summer for Selah.
Take A Listen to a Sample of the Tracks: