---
Tonja and Crosby Lane Releases "Story & Song"
Tuesday, January 13, 2015
Nashville, TN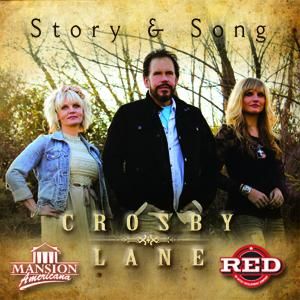 Several months ago, Tonja, Michaela, and John sat in a circle at their friend Dennis Dearing's studio hoping to catch the organic sound of a live performance by Crosby Lane. Along with sidemen Ed Kee, (upright bass) and Alan Robertson (percussion), they recorded 10 songs. The result was basically a raw, "live" recording featuring some of the great traditional songs of the Church. John Mathis heard the project and signed the group to Mansion Entertainment Group.

Today, that session - entitled "Story & Song" - is officially released as Crosby Lane's debut CD on the Mansion Americana label.  The group would like to invite you to check out samples from this effort below, pick up a few copies, and spread the word about what they are doing.

The first single, "'Tis So Sweet" goes to radio later this month. They will be hitting the road with the companion tour in March. They appreciate all of you who have joined them on this journey.